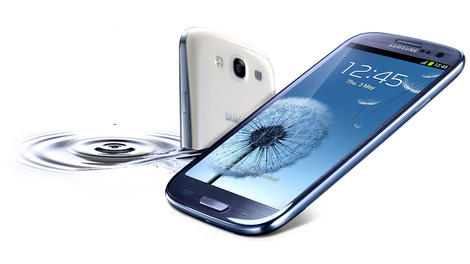 What's the best mobile phone? Our verdict on the best smartphone/best phones – constantly updated
We've all got at least one mobile phone each, right? The trouble is, how do you decide which is the best one for you?
Well, this is where we make it easy. Because here we have our continually updated comparison of the top 20 best smartphones you can get in the UK.
The last update saw the Samsung Galaxy S3 take the top spot most people thought it deserved… but with the iPhone 5 now upon us, has the Korean brand held off ANOTHER onslaught from the Cupertino powerhouse? And what of the supercheap but ultra-powerful Google Nexus 4 by LG? Does price matter over software?
But we probably shouldn't forget the Apple iPhone 4S as a viable option, and while the Nokia Lumia 900 used to be top dog in the Windows Phone 7 game, it's the Nokia Lumia 920 that's flying the flag for Windows Phone 8.
If that still doesn't help, well, there's always our extensive mobile phone reviews pages as well – or check out our personally crafted smartphone buyer's guide:
And when you've decided which new phone to buy (and checked out the best mobile phone deal), why not cash in your old one with our phone recycling price comparison service?
Here are our rankings for the best mobile phones around, currently available in the UK.
Number 20: Sony Xperia U
20. Sony Xperia U
If you're not caught up in today's obsession with enormous display sizes, the Sony Xperia U is a great choice of smartphone.
It has all the speed, power and features of the larger Android models that cost two or three times as much – your only compromise here is seeing it all through a smaller display.
The only noticeable weaknesses here are the phone's video performance, which is terrible despite the 720p claim, and the lack of onboard storage space.
But this phone does everything else just as well as the high-end Android flagship handsets. And the battery will last longer, too.
Quick verdict
The Sony Xperia U will do everything you want, albeit not at the full speed you may want. However, the price is right and the form is good – plus the little blinking notification light in the transparent sector pleases us.
Number 19: Huawei Ascend G300
18. Huawei Ascend G300
When you initially pull the Huawei Ascend G300 out of its box, or out of your pocket, you'll be more than impressed at the quality, given that you only handed over 100 notes for the privilege.
A quirky skin atop Android 2.3 might not sound like much, and it's a little underpowered if truth be told, but for the price it serves the purpose of making the handset stand out a little in the Android cacaphony.
The budget market is a difficult one to crack, and the G300 has managed to put in enough tech, including a 4-inch WVGA screen, 1GHz processor and slim design to compete with the Blackberry Curve 8520, the Samsung Galaxy Y and the HTC One V, all of which are more expensive.
The budget handset has started to fall sharply in our rankings thanks to staying stuck on Gingerbread, but with the release of the Ice Cream Sandwich update now landing, check back to see if it can float back up the listings.
Quick verdict
Not every phone needs to cost thousands of pounds to use, and for those that want Android, a big screen for movies and the ability to buy another handset without breaking the bank, the Huawei Ascend G300 is the winner for us.
Number 18: BlackBerry Curve 9320
18. BlackBerry Bold 9900
The Curve 9320 is the new best BlackBerry on the block – which might not be much of a win right now, but at least it comes with a decently low price tag.
BB OS 7 might not be much of an upgrade, but it still works on a phone with a QWERTY keyboard/smaller screen combo – and you get the all important keys to tap away with.
The internet is faster (although not market leading), the camera has been improved and NFC capabilities help this phone provide a stronger weapon in the ailing brand's arsenal.
Quick verdict
If you're a BlackBerry fan, this is definitely still worth a look – but only if you want to save some cash, as BB10, set to take RIM into more powerful handset territory, is only around the corner.
Number 17: Motorola Razr Maxx
17. Motorola Razr Maxx
You're not caught in a time vortex – the Motorola Razr of old is back, but in a totally new form factor.
The Motorola Razr is one of those phones that, like the Atrix, we instantly looked forward to when we saw it launched.
A super thin body, oodles of RAM, Kevlar casing and a top end processor are all things we want to see in a phone of this ilk, and it's good to see Moto attempting to compete with the likes of Samsung and Apple.
And now the Maxx comes in with an improved battery that's industry leading. While we're not smitten with the design, the chance to have a phone that won't die the second you play too much New Star Soccer is worth recommending.
Motorola needed a phone like the Razr Maxx in its arsenal, and now it has one to be proud of. It's got decent dual-core power, plus a quality screen; more importantly, it's jumped from a squat chassis to a sumptuous slimline affair that glides into the pocket.
Quick verdict
The Motorola Razr Maxx enters the market at the same time as the Samsung Galaxy S3 and HTC One X, which both overshadow Motorola's effort – perhaps a spec boost could have been included alongside that bigger battery.
The Motorola Razr Maxx does beat these next-generation handsets when it comes to battery life – its possible only saving grace when faced with the stiff competition.
If you're not too bothered about styling, slicker interfaces and extra features, and just want a phone that will see you through a few days, then the Motorola Razr Maxx is probably the one for you.
Number 16: Samsung Galaxy Nexus
16. Samsung Galaxy Nexus
The first 'Google phone' to come without the search giant's branding, the Samsung Galaxy Nexus is meant to be the device that preaches the power of Ice Cream Sandwich to the awe-struck Android masses – and now it's now been updated to Android 4.1Jelly Bean.
Of course, now we have the quad core power of the Google Nexus 4 to marvel over, complete with Android 4.2 (which is coming to the Galaxy Nexus soon) this is a phone that's not as interesting to us any more.
The screen still looks fantastic though as it's 4.65-inches with a resolution of 720 x 1280, giving a ppi of 316. It really is super sharp. We would have expected nothing less, with Samsung's mobile displays among the best out there, but it's cracking for internet and video.
Quick verdict
The Samsung Galaxy Nexus is mostly buoyed by the presence of Jelly Bean, but the high-quality screen, slim chassis and fast processing speeds make it a top device in our eyes. It's not got the clout of the Samsung Galaxy S3 – but it's a darn sight cheaper these days.
Number 15: Nokia Lumia 900
15. Nokia Lumia 900
Android could learn a thing from the nearly bloatware-free Windows Phone – the Nokia Lumia 900 brings a big screen and an excellent OS together.
We can't take our hands off the Lumia 900 – not since the iPhone was overhauled in 2010 have we enjoyed touching an inanimate object this much.
It's a shame the camera hardware doesn't live up to its software – there's so much more that can be done here.
It's not as exciting as it once was, as we have the fancy Nokia Lumia 920 on the market – plus that brings 4G and the next version of mobile software through Windows Phone 8, where the Lumia 900 will always be stuck on Windows Phone 7.8
Quick verdict
The Nokia Lumia 900 certainly isn't an iPhone 4S or Samsung Galaxy S2 beater – but it's the best Windows Phone device out there. If you're a fan of a simple interface with some quality add-ons, then you should definitely look at Nokia's new flagship.
Number 14: Orange San Diego
14. Orange San Diego
Orange has pedigree in own-brand handsets, with the San Francisco offering up an excellent mobile experience, although the San Francisco 2 did seem a little off the mark compared to its predecessor.
Thankfully Orange has managed to get back on the horse with its partnership with Intel, as the San Diego offers an impressive array of specs at its price point and challenges handsets that are £100 more expensive.
The San Diego is a serious contender for anyone looking for a decent mid-range smartphone who doesn't want to break the bank for some flagship features – although you won't get the full range of Android apps.
Quick verdict
With a £170 price tag the San Diego is also very reasonably priced, providing a well rounded smartphone experience with treats such as an 8MP camera and NFC technology.
Number 13: iPhone 4S
13. iPhone 4S
When Apple announced the iPhone 4S, it's testament to the power of the rumour mill that people were angry it wasn't called the iPhone 5, which is now a real device.
Predictably the iPhone 4S is no longer the iOS handset we recommend, but it's still a very worthy choice in the smartphone game thanks to some decent upgrades through iOS 6 (although the less said about Maps, the better…).
Siri voice recognition has shown itself to be slightly more than a novelty and has been upgraded to actually become useful with the new OS, and the screen technology is still top notch..
We were hoping for a larger display (which we now have with the iPhone 5), and things such as a lack of Bluetooth transfer, no Flash integration with the internet browser and an uninspiring contacts app still grate – but they're no match for the sheer ease of use and general operation of Apple's OS if you're talking to one of the fans.
Quick verdict
OK, so it doesn't feel different in the pocket, and the updates don't seem to be that groundbreaking – but that doesn't matter for Apple, and the amazing camera, slick iOS 6 platform and superb display are still the things we look for.
It was one of the most expensive phones on the market but sadly hasn't dropped much in price (otherwise we would have kept it higher up the rankings) so think about whether you really want its high-end features, since the iPhone 4 is still a cheaper alternative.
Number 12: Sony Xperia S
12. Sony Xperia S
We used to love the Xperia Arc S – but we're a fickle bunch, and now Ericsson has been cast aside, we're all over the new brand like a cat on a fresh set of curtains.
The Xperia S almost has too many positive points to list, with a new HD screen, 12MP camera and dual-core processor all combining to make one of the finest smartphones of 2012.
As you will gather from our review, the Sony Xperia S has both an amazing screen and a dual-core processor that never slows down – plus that 12MP camera is really one of the best out there.
Sony has also very kindly bundled lots of software with the Xperia S out of the box, which saves you having to dash to Google Play as soon as you turn on to grab vital apps.
Battery life is the only slight wobble (if you don't mind a plastic casing), but it will generally last a day under normal conditions, and that's a solid enough benchmark for us.
Quick verdict
There are still some niggles with the Xperia S but we think it says a lot that when deciding on the pros and cons for the device, we really struggled with the cons section.
This handset may not be the cheapest (although it still costs less than the likes of the iPhone 4S and Samsung Galaxy S2 when it launched) but we are really impressed with what Sony has done for its first solo foray.
That's now been improved with the announcement of the Sony Xperia T, with faster innnards and a better screen – but that means the Xperia S will become a budget winner hopefully, so don't worry about the first Sony phone just yet.
Number 11: Motorola Razr i
11. Motorola Razr i
Motorola's done a good job with the Razr i. It's taken a line that refuses to die quietly, injected it with a little bit of pizzaz and thrown it right out there for all and sundry.
The fact that you can expand the storage by up to 64GB makes this an attractive option. And it's an easy phone to use without too much customisation to confuse Android newbies. Plus, it works well as a phone, with good signal, and provides you with a top notch, fast internet service.
And let's not forget about that screen: with the edge to edge display, it really pops and fizzes in the palm, with the Super AMOLED display impressing.
Quick verdict
Would we recommend the Motorola Razr i to friends and family? Yes, without a second's hesitation. Because not everyone wants a phone that will drop the kids off at school, bake you a cake and give you a massage in the evening.
Some want a device with little pocket imprint, with fantastic specs at a reasonable – rather than stupid – price. And that's what you're getting here. It's got a lovely small footprint and a gorgeous display, so if you're not bothered by reams of high-end specs, then you're onto a winner with the Razr i – it's only the higher price bracket that keeps it out the top ten.
Number 10: Samsung Galaxy S2
10. Samsung Galaxy S2
The king is dead – and the former number one phone in the world continues to slide down the rankings. That's not to take anything away from a cracking phone that is getting to a really low price these days, but it's nothing compared to its successor.
Make no mistake – this is still a great phone, thanks to the Ice Cream Sandwich update, and the design has moved from cool to iconic pretty quickly. However, we're still not sure when or even if the S2 will get an update to Jelly Bean, while those below it have all been confirmed (well, apart from the iPhone 5, obviously).
What we love about the Samsung Galaxy S II is the sheer amount of stuff that's packed in under the chassis – but more important is the way Samsung has used all that tech to create a phone that just works near-flawlessly.
The dual-core 1.2GHz processor, the Super AMOLED plus screen and the excellent sonic performance of the media player all combine to make a real doozy of a mobile phone.
Recording in 1080p is a nice touch (given that it actually works most of the time) and the camera is more than enough to take great shots in a short space of time – although we suggest you check out the phones lower in this list for more powerful snappers.
In short, be it internet browsing, navigation, media, or social networking- the Samsung Galaxy S2 is still more than good enough for all those functions in one phone.
Quick verdict
The Samsung Galaxy S2 has sold over many millions of units worldwide – and it's showing no sign of slowing down in the popularity stakes, so it stays in the top ten for now.
It's a cracking media mobile, still next generation in web browsing thanks to slick Flash integration, a very good replacement for a pocket camcorder and, goshdarnit, it makes calls pretty well too.
The Samsung Galaxy S II not only set a new bar for smartphones in 2011; it smashed the bar, recreated it in its own image and even managed to see off the competition of an Apple smartphone that doesn't drop signal all over the place – but now it's been usurped by a more powerful device.
Number 9: Sony Xperia T
9. Sony Xperia T
The Sony Xperia T takes over from the Sony Xperia S as the Japanese company's new flagship device, but borrows the design found on the popular, but now aging Sony Ericsson Xperia Arc and Arc S.
It runs Android 4.0 Ice Cream Sandwich and is powered by a 1.5GHz dual-core processor, with a 4.6-inch display boasting Sony's Bravia TV technology and on the back of the handset you'll find the 13MP camera – one of this phone's best features.
FutTv : 13CpTLixf4v5KSony has produced another impressive smartphone that offers the functionality and performance we're looking for in a top-level handset.
That being said, when compared with the earlier Sony Xperia S, or some of the other flagship Android handsets, the difference is negligible.
Quick verdict
The Sony Xperia T is a very, very good phone. Everything about it is slick and well-executed and the performance is certainly what we expect from a £400 device.
However, the Xperia S was a very, very good phone. When a new model comes out, we look for it to improve upon the previous one and unfortunately, hand on heart; this doesn't improve on the last generation of smartphones as much as it should – so that's why it just pips the S, but doesn't challenge the leading pack in our top 20.
Number 8: Nokia Lumia 920
8. Nokia Lumia 920
What's better than a top Windows Phone 7 handset? A Windows Phone 8 one, and we've got no qualms about telling you this is the best Windows Phone out there.
Simplicity is the key here, the Lumia 920 does the basics well, from contact integration and calling, to web browsing and messaging.
The 8MP camera on the back of the Lumia 920 is one of the best we've used and for anyone looking to get a top end cameraphone you need to seriously consider this Nokia.
The 4.5-inch display is also a good'un, crisp and clear it makes watching movies, surfing the web or Facebook stalking an enjoyable experience, thanks to the PureMotion HD technology on offer.
And you can even use it with gloves on… what more could you want? You're right: holograms. But they don't exist yet.
Quick verdict
The Nokia Lumia 920 is a worthy ambassador for Windows Phone 8 and if the Finnish firm continue to build and improve on this handset, it could well make a glorious return to the mobile market.
It's not got the clout to take on the likes of the Galaxy S3 just yet, but there's not doubt in our minds that the once-great brand is slowly getting closer to the summit.
Number 7: LG Optimus 4X HD
7. LG Optimus 4X HD
If we didn't live in a world where we have the Galaxy S3 and the HTC One X, there is no doubt about it – the LG Optimus 4X HD would be one of the best phones out there. Its specs are fantastic.
The trouble is, LG has released this handset six months too late, which means it doesn't offer anything mind-blowing or really that alternative.
However, it's a media powerhouse, has sleek lines and has power in spades – plus a better battery than the One X, with the same chipset.
In summary, we do recommend it – it's a cracking piece of kit. And if you can get it on a good deal, we say 'go for it', but there's no real reason to pick this over a Samsung Galaxy SIII, an HTC One X or even a One S, with the last option impressing hugely on the design front.
Quick verdict
A fantastic phone that really joins the benchmark level set a few months ago, rather than breaking new ground. It's been usurped by the much-cheaper Google Nexus 4, so unless you're a massive fan of the user interface (which is still pretty good) you'll probably enjoy the stock Android experience more.
Number 6: HTC One S
6. HTC One S
There are few phones we play with where we think that we have the complete package and would happily give five stars. The HTC One S would have had five stars had it not been for the 16GB memory cap and non-HD screen.
The phone actually climbs a place in today's rankings, thanks to a promised upgrade to Jelly Bean and a continuing drop in price… plus the more we fondle it, the more we realise this is the best-designed phone on the planet.
We'd have even settled for 32GB in the absence of an expansion card slot. If you're a music lover, you're much better off with the Samsung Galaxy S3.
Or check out the HTC One X if you're after a little bit more bang for your buck… although you'll need to spend more bucks to actually get the HD screen and quad-core processor in your pocket.
But let's not get caught up with negativity here: if you're not bothered about a massive memory (which most people aren't), you probably can't do much better now. The HTC One S is a beautiful handset blessed with beautiful capabilities and is already available at very palatable price points.
Quick verdict
HTC could have launched the One S and not bothered with the One X in many ways – it's a beautiful handset blessed with a nice skin and the latest version of Android in the shape of Ice Cream Sandwich.
It's more of an evolution of the HTC Sensation range: slimmed down, nicer finish and far more feature-rich – and you will struggle to put it down once you've popped it in your hand.
Number 5: Samsung Galaxy Note 2
5. Samsung Galaxy Note 2
It hasn't even been a year since the original Samsung Galaxy Note launched. Many (including us, we admit) were not convinced. Who on earth would want something so big to make their calls and surf the internet, even with a glorified stylus? Cue awkward silence.
Millions of you, it would appear. The Galaxy Note sold by the bucketload, so how do you follow that up? With something better, of course – the Samsung Galaxy Note 2.
Faster, stronger, better looking, and more functional, the Galaxy Note 2 is better connected than ever, and thanks to that increased screen size (up to an eye-bulging 5.5-inches), now takes the crown in our eyes as the perfect media player.
Samsung has achieved something special here, because it has made the Galaxy Note 2 bigger than the original, but pulls it off so that you don't notice it too much and the fact that it launches running Android Jelly Bean and has such grunt with that quad-core processor makes this a class-leading phone.
Quick verdict
As a phone, it's big, but once you get over that, if you can, it's great. As a PMP, it really does excel, and as a web communicator, it is almost second to none (though we can't fully get the taste of Flash absence out of our mouth).
Ultimately, there's no getting away from the fact that the Samsung Galaxy Note 2 is a niche device. But it does almost everything it sets out to do perfectly, with grace, class and maximum functionality. And if you're in the market for a larger smartphone or a small tablet, there really is no better device.
Number 4: Google Nexus 4
4. Google Nexus 4
Google and LG have worked together to bring to market a fantastic offering. We showed it to two friends who are both Apple fans. The kind of people who shower in holy water if they're exposed to Android. Both of them were smitten.
The fact of the matter is that this is a handset with world class specs – yet it's at a price you'd expect to get a budget phone for. Sure, there are a few things that could have been done better, but the positives definitely outweigh the negatives.
The Nexus 4 is beautifully designed with a stunning display and rocking the latest version of Android. It has more connectivity than a BT Telephone Exchange and even excels in the simple matter of making telephone calls.
We're not fans of the lower memory allowance, and it's not got the best screen on the market, and there will be a few that see Android 4.2 as too stripped-down to consider it a valid phone OS choice, more a platform for the big hitters to build on.
But that doesn't mean it's not a fantastic handset – it would have competed even without the stupidly low price tag.
Quick verdict
Make no mistake – this is the best Nexus handset so far by a long shot. We love it and can't recommend it highly enough. It is seriously a contender for our best smartphone of 2012, although it's fallen just short ahead of intense competition. If you're due a new phone, you should check the Google Nexus 4 out without delay.
Number 3: iPhone 5
3. iPhone 5
Did you see this one coming? The iPhone 5 in at third place in our rankings? Some thought higher, some thought lower – it depends on your level of Apple bias.
Never has a company polarised opinion in the smartphone world like Apple – and with the iPhone 5, so many are quick to decry it while others know it to be the smartphone they've been waiting for.
And let's make no bones about it: this is a stunning phone, with a gorgeous two-tone finish, a superbly high-res screen that's been extended to four inches and an efficient yet powerful core.
FutTv : uST651wdM1VK5The iOS 6 update is a good one, and while some feel it to be ageing slightly, many see it as doing exactly what they want… and given Apple has built it smartphone reputation on simplicity, this makes sense.
However, it's not all cookies and cream for Apple, as it's ditched the Google Maps app for something that's not as slick or well-stocked in its own Maps app.
Sure, you've got turn by turn directions, but given some places are listed incorrectly or missing, combined with some of the laughable 3D modelling in the flyover mode, it's not Apple's finest hour.
Plus the iPhone 5 is very expensive… we're not sure how such sky high prices can be charged when equivalent smartphones are available on the market.
Quick verdict
Let's not beat around the bush here: the iPhone 5 is one of the best smartphones in the world thanks to a great package of technology, design and UI intuition.
iOS definitely needs an update, and we'll always hope for a price decrease soon… and if it wasn't for that and the Maps issue, the iPhone 5 might have been higher in our rankings.
Number 2: HTC One X+
2. HTC One X+
The HTC One X was an odd handset – not in the design (lovely) or the features (top-end) – but that it's seen as a 'renaissance' phone for the firm, despite its success in such a short time.
And now it's taken that design, thrown out the bits that don't work and had another go… while adding a '+' on the end to show it's all new and shiny.
It's addressed storage concerns and improved web browser efficiency and the always reliable HTC keyboard – although the battery is still a bit of a sore point.
The design may not be any different, but we like that as the One X+ was already a handsome looking handset, with the unibody design exuding a premium air of superiority which can only really be toppled by the iPhone 5.
The beefed up processor along with the Android 4.1 and Sense 4+ UI updates makes the One X+ an even slicker, smoother and more powerful customer than its older brother.
The already excellent HTC keyboard has once again been given further improvements making it even better and for the first time we didn't feel the need to download an alternative from Google Play – kudos HTC – and LOOK! It's now red and black with 64GB of storage.
Quick verdict
There are so many things to love about the One X+ and it really is a great smartphone. We urge you to give it a whirl in store, and while it may not have the fancy tricks of the Galaxy S3, or the cult following of the iPhone 5, it's happily rubbing shoulders with the big boys.
It still didn't have enough to impress us enough to push it ahead of the S3, namely the fact battery life is still not improved to an acceptable level in our eyes, but the gap between them is so close that you won't be sad with either handset.
Number 1: Samsung Galaxy S3
1. Samsung Galaxy S3
Make no mistake: the Samsung Galaxy S3 is the best smartphone on the market. It's got every kind of feature we could ask for and more, and raises the bar once again in terms of what consumers should be expecting in terms of battery life, processor speed and media management.
Would we recommend you buy one? Yes, without hesitation. If you're torn between this and an HTC One X+, it's a very difficult one to call – the design of the the One X+ is better and the overall feel of the Sense 4+ user interface will appeal. But in terms of pure usability and power, we really like what Samsung has put on the table.
And we're sure some of you are wondering how the Samsung Galaxy S3 bests the iPhone 5 – well, for starters, Google Maps works properly. And it's nearly £130 cheaper. And it has a bigger screen, which we think is winning.
That's not the only reason the Samsung Galaxy S3 is at the top of our best phone rankings. Smart Stay, Super AMOLED HD screen, up to 128GB storage, Music Hub, removable battery, blisteringly quick camera… we're getting tired listing all the great things it does.
The design isn't as impressive as when we first laid eyes on the S2, but to us that's the only big issue we can find – and that's enough to recommend the Galaxy S3 without question.
Quick verdict
If you waited feverishly for the Samsung Galaxy S3, you won't be disappointed. It's fast, it's sleek and it packs the latest technology that will get your pulse racing.
Samsung faced an almost impossible task in trying to create a worthy sequel to the Galaxy S2, but the Galaxy S3 should definitely be one of, if not the phone you should consider on your next trip to your local handset emporium.
You might also like…
If a phone isn't in the top 20 best phones in the world list, that doesn't mean it's not worth giving two hoots about.
Here's a few handsets you might want to think about should none of the above tickle your fancy… although you're clearly VERY hard to please:
HTC Desire C
The HTC Desire C is better than the handsets it's come in to replace, but not by much.
The intuitive interface, attractive design and competitive price tag means the Desire C certainly has the opportunity to do well at the low end of the market – especially against the likes of the Samsung Galaxy Y and LG Optimus L3.
But for those who need a little more bang for their buck, you might want to see what the Ascend G300 or BlackBerry Curve 9320 have to offer.
Samsung Galaxy Ace 2
A warning signal to its handset competitors, Samsung's reign of power is quickly moving away from the one-off flagship Galaxy S devices, with the Ace 2 firmly rooting itself as a mid-market challenger with a near budget price point that will appeal to many.
Not the most media savvy of devices on the market, the Ace 2 makes up for small niggles and limited features by mastering what it offers. Exceeding expectation on multiple fronts, the second-generation would be a wise buy for any first time or returning smartphone owner.
HTC Explorer
In true budget handset fashion, the compact HTC Explorer sees a selection of strong price-point pushing features depleted by an equally numerous selection of bugs and niggles that detract from the good points.
Appeasing the wallet at less than £100/$140 on a PAYG basis, there is only so much that can be forgiven with a low price, and the HTC Explorer repeatedly plays fast and loose with this boundary, only just managing to come out with an overall positive appeal.
BlackBerry Curve 9320
What we like about the BlackBerry Curve 9320 is that it's honest. It's not trying to be better than it is and is quite happy to portray itself as a budget smartphone with a few little extras.
And for the people it's aimed at – those who want a phone that makes calls, sends texts/emails and has a good battery – it comes up trumps. Web browsers and cameras are nice to have, but won't swing a sale here. So on that basis, it gets a thumbs up.
The only problem we had when it came out was value for money, since it was fairly expensive for what it offered. The BlackBerry Curve 9320 has now come down to a much more reasonable price of around £99/$215.
New mobile phones 2012 – what's coming up?
Of course, there's always a chance you don't give two hoots about the phones we've listed here, and want to know what shining lights are set to glimmer into focus in 2012.
With MWC 2012 well out of the way, we've got a pretty clear picture of how the mobile landscape is shaping up, and with many of you months away from your contract upgrade, here's a selection of new phones to whet your appetite:
Nokia Lumia 820
Playing second fiddle to the Lumia 920, the Nokia Lumia 820 comes with some alternative design features to its big brother, moving away from the hard corners of the Lumia 800/900 and offering a more rounded experience.
The Lumia 820 will live or die by its price; get this under £200 and there could be a seriously good phone here, but we can't help feeling like the Nokia Lumia 820 should feel a little more premium.
The Nokia Lumia 820 release date is set for early November.
HTC Windows Phone 8S
Another WP8 device is the HTC Windows Phone 8S, which will arrive alongside the larger, more powerful 8X.
Design wise we reckon the Taiwanese firm is on to a winner with the HTC Windows Phone 8S, with it's smooth colourful chassis and as long as Windows Phone 8 doesn't turn out to be awful, this should be a really decent handset.
The Windows Phone 8S release date is set for early November.
Sony Xperia J
Sony is pitching the Xperia J as a smartphone which offers "a stand-out screen size for consumers looking to combine great style with affordability".
The Xperia J is certainly a good looking handset, but we can't help but feel it's going to be outclassed by the Orange San Diego in the price bracket we expect Sony to put it in.
The Sony Xperia J release date is currently unconfirmed, but we've been told it will arrive during the final quarter of 2012.
Samsung Ativ S
For anyone wondering what Samsung's answer to the Windows Phone 8 question will be, we've got the answer. It's the Samsung Ativ S, an aluminum beauty with a 1.5GHz processor that's ready to rock with Microsoft's new smartphone OS.
We like the eye catching and grippy construction of HTC's 8X and 8S, and the colorful, swappable backplates of the Nokia Lumia 820, but the Ativ S really looks great. It's plenty thin and you can't argue with its specs.
Asus Padfone 2
Is it a phone? Is it tablet? Is it a netbook? No, it's all three, and its got a stylus! The original Asus Padfone passed us by here in the UK, but we're told the Padfone 2 will make it to our fair shores early next year.
Asus is covering every base imaginable with the Padfone in the hope to gain a big win in three markets at the same time. Will it pay off? Who knows, but it's certainly an interesting concept.